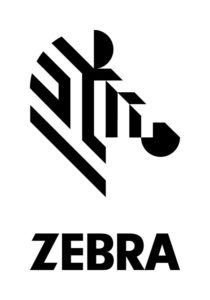 The ZXP Series 3 ID card printer has been discontinued by Zebra and replaced by the Zebra ZC300
Zebra's ZXP Series 3™ direct-to-card printer provides an array of features, outstanding print quality, and a low cost of ownership. The ZXP Series 3 offers a wide range of high capacity ribbon options, along with the capability to select the card thickness that is right for the application. And, when paired with Zebra's eco-friendly media, the ZXP Series 3 is the most cost-effective printing solution in its class.
The ZXP Series 3 offers vivid, high-quality full color and monochrome printing on single- or dual-sided cards. Operating the ZXP Series 3 is simplified with an intuitive design, color touch points, and quick-replace higher capacity Load-N-Go™ smart ribbons, which are now eco-friendly using less plastic and more biodegradable material. Zebra's ZRaster™ host-based image processing technology enables high speed printing — without sacrificing image quality. The printer's compact design makes it the right choice for tight work spaces. Smart card and magnetic stripe encoding options allow the ZXP Series 3 to meet the needs of a variety of markets and applications, including ID and access control cards as well as personalized gift, membership and loyalty cards. Standard Kensington™ lock feature and optional enclosure lock make theZXP Series 3 ideal for secure card printing solutions.
Print Touch
The ZXP Series 3 includes Zebra® Print Touch™, an embedded Near Field Communication (NFC) chip and software. Just hold your NFC enabled smartphone up to the Zebra Print Touch logo on the printer to read key printer information and launch web-based help pages.
Genuine Zebra Supplies
Genuine Zebra supplies meet stringent quality standards and are recommended for optimal printing quality and proper printer performance.
CardStudio Software
Zebra's CardStudio™ is an easy-to-learn, easy-to-operate complete card design and card issuance software suite. It makes designing and printing high quality photo ID cards and other cards easy, with basic to advanced features, and support for all Zebra card printers.
Great for: Employee ID badges, School ID cards, Door access cards, membership card printing, &  more
PVC Card sizes- CR80
PVC Card thicknesses- 10mil to 40mi
Software drivers-Windows® XP (32 bit), Windows Vista® (32 and 64 bit), Windows Server® 2003 (32 bit), Windows 7® (32 and 64 bit), Windows Server 2008 (32 and 64bit), Windows 8® and Win 8 Pro (32 and 64 bit), Windows Server 2012 (64 bit), Windows 10 (32 and 64 bit), MAC OS/X
Printer weight- 11.6 lbs
Dimensions- 14.5"L x 7.9"W x 9.3"H
See Zebra ZXP3 Brochure for full specifications.