Choosing the right ID software can be difficult, Easy Badges can help!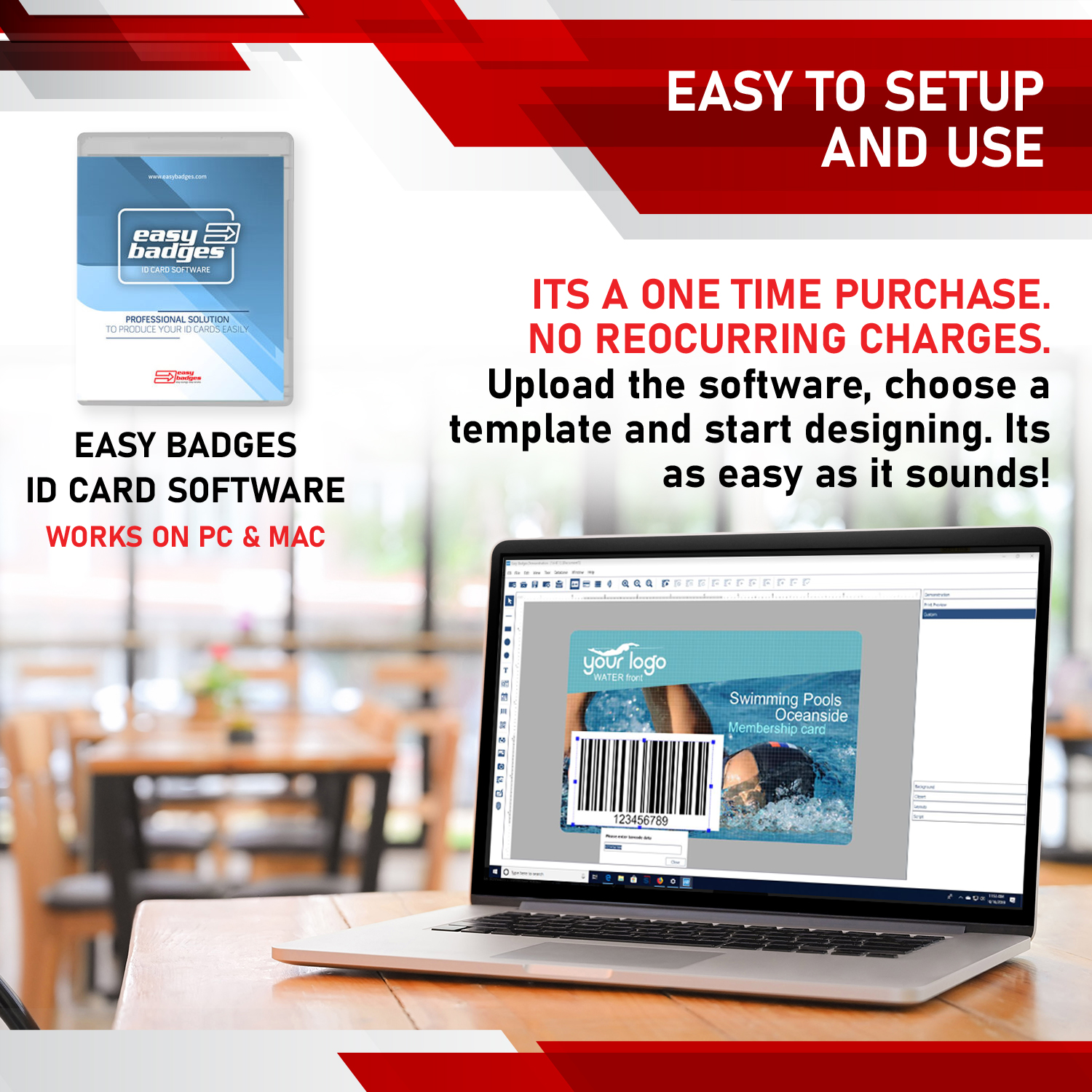 Which ID printers are compatible?
Easy Badges ID card software is compatible with any standard ID card printer model including Fargo, HID, Zebra, Evolis, Magicard, Datacard, Nisca, and Swiftcolor ID printer models.
What tech support is included?
Easy Badges ID card software comes with free lifetime telephone and email support. We are here to help as needed with setup, design, and unlimited trainings at no charge.
Are there recurring charges?
Our software is a one time purchase. There are no reoccurring charges or an extra cost to update to the newest version of Easy Badges.
Which version do I need?
The entry level Beginner version is enough for most organizations. If you need to import card holder information from Excel, the Standard edition is best. See the comparison chart on page 2 of our brochure for full feature list.
How do I upgrade to a higher version?
Each version can be electronically upgraded at a later time allowing you to expand your ID program with your growing business.
How does the license work?
We have two options for you.
1.) We can provide a license that runs off a USB thumb drive that must be inserted into the computer while printing. This allows for the printing from multiple workstations by moving the USB thumb drive between computers when necessary and additional security with ability to lock away the thumb drive to prevent unauthorized use. So each license is good for 1 work station and additional licenses need to be purchased for each work station that needs to actually send print jobs. However, the Enterprise edition thumbdrive edition is good for up to 16 PCs on the same network.
2.) We can provide provide an activation code via email instantly. This activation is good for 1 install, on one PC or MAC. Moving the license key would require the user contacted us to migrate the license to another workstation.